This year at The Big One we dropped some of the events annual features due to social distancing and Covid concerns and unfortunately one of those features dropped was the FANTASTIC FOUR kart show segment of the event.
This segment of the event is really what the heart and soul of Rear Engine American Racers is all about, the preservation and the restoration of the karts that formed the early years of karting so it was extremely painful to omit this portion of the event this year. As a result of this feature being dropped the tradional 'BIGGIES' were not awarded this year to the top karts in attendance.
With the absence of the Fantastic Four we would like to give a a shout out to a couple of fellows in particular who really did their homework and brought out a couple of really nice karts for all to view.
First up is Randy Mapus out of Fremont Ohio who last year brought a old beat up Caretta in the back of a pick-up truck only to return this year with the kart having gone under a complete restoration.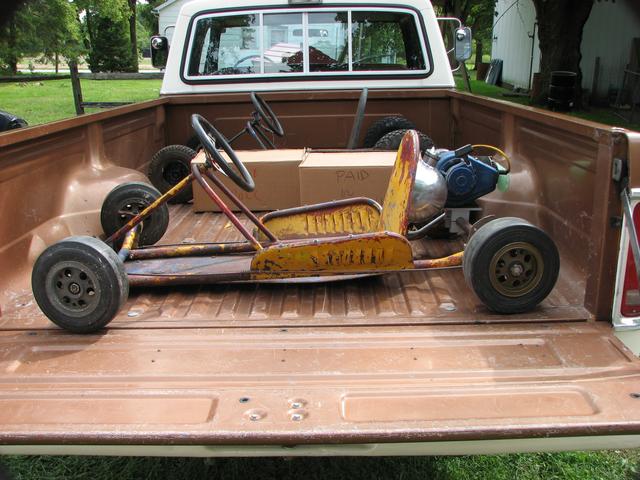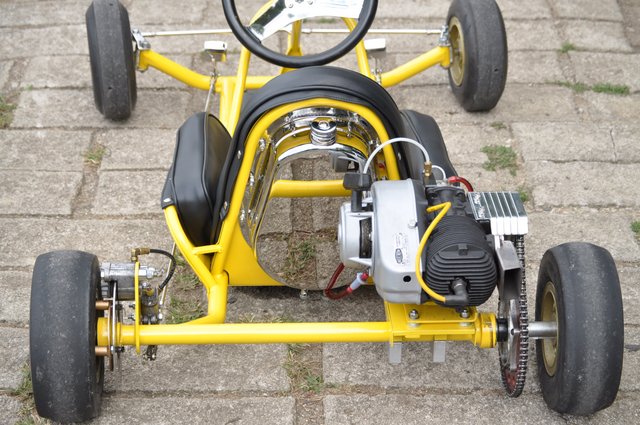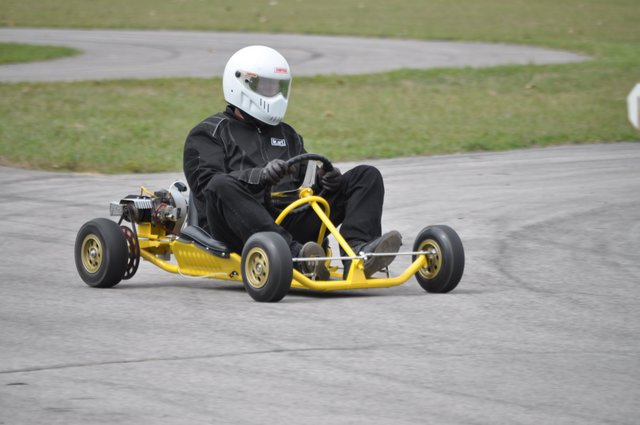 Next up was Scott Kniesels beautiful MCCulloch kart running a pair of stroked Mc 10's. If you run a twin you better be ready to work on a twin.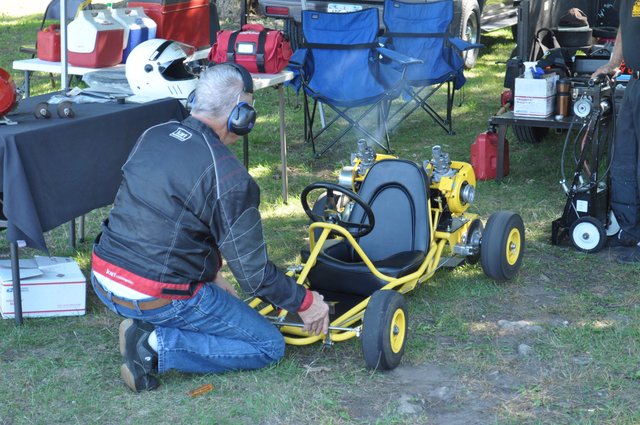 Sure hope we can get back to normal next year.
R.E.A.R.