If you've been coming to THE BIG ONE over the years you know that there is a gentlemen named Terry Sullivan from Georgia who is a annual attendent that always brings up some of the nicest Clinton powered karts you will see anywhere. Well this year was no different however Terry brought up something Clinton powered but with a bit of a twist to it.
What Terry did was convert a Clinton boat engine to a kart engine.
At this point I'll let Terry do the talking so here is his description of his handiwork.
This started with a used Clinton K-751 boat motor powerhead from ebay.
The big problem was the stubby crankshaft, like in the picture below.
I tig welded an extension on it that I took from an old A490 crank.
I know that is kinda risky, so I fabricated a cage around the crank and clutch, just in case.
The boat engines have adjustable spark timing, so I set it at maximum advance and tightened the adjustment.
The only other problem was finding a suitable mount. I used a piece of 6x6 extruded 90 degree aluminum.
An E65 manifold bolts right up and away we go!
Only did a few laps at TBO to see how it ran. Once I got the carb adjusted, it felt really strong.
I'm thinking it would run with an early Mac, like an MC-10?
Original engine specs.
Clinton K-751 boat motor produced around 1976
2.5x1.75 bore/stroke for 8.59 Cubic Inches
Advertised at 7 horsepower
Here is some photos of Terry's rig.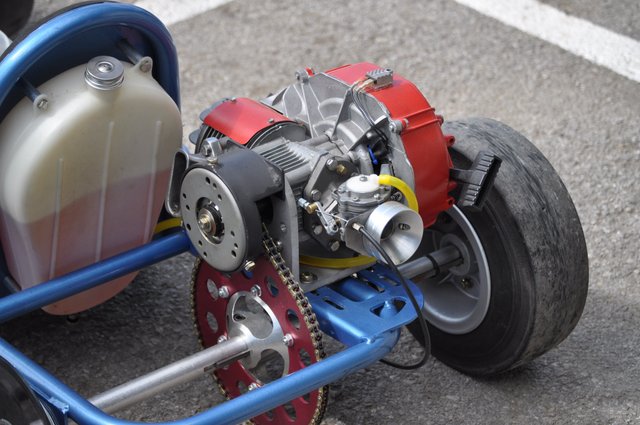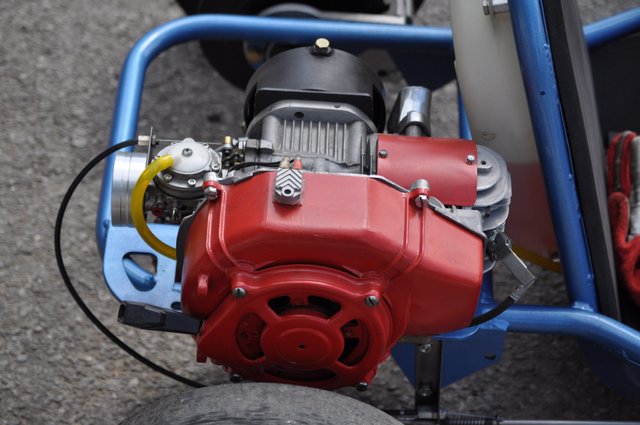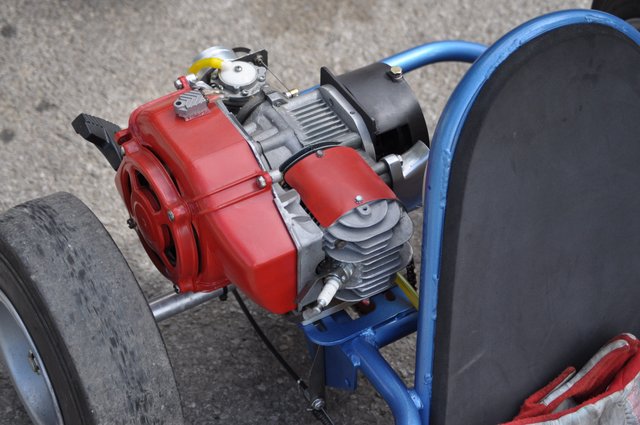 Merry Christmas.....R.E.A.R.