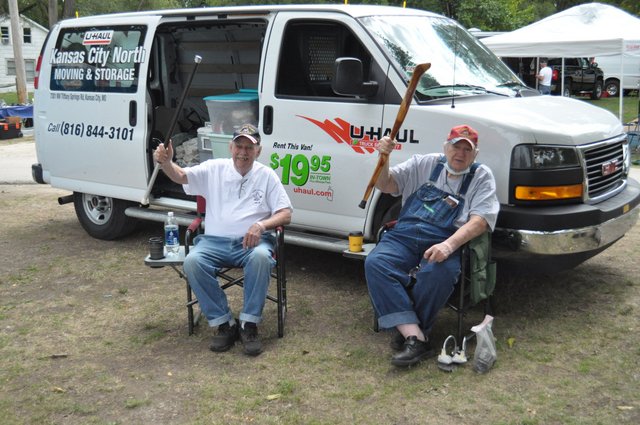 Don't mess with these ornery old buzzards..... just kidding. Jack Cannaday and Al Klusman made a return appearance after a few years away and it was great to see them again. You won't meet anyone nicer or more knowledgeable then these two gentlemen.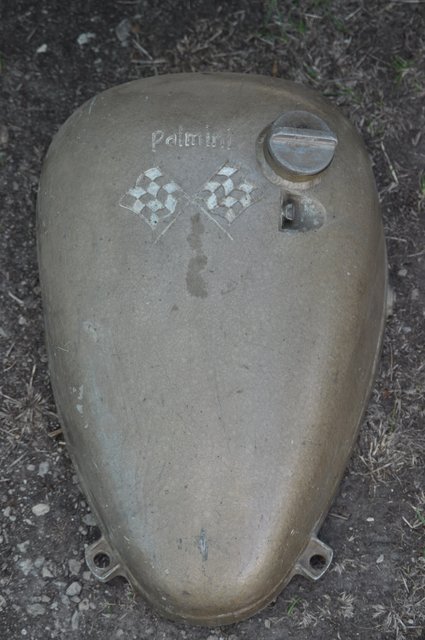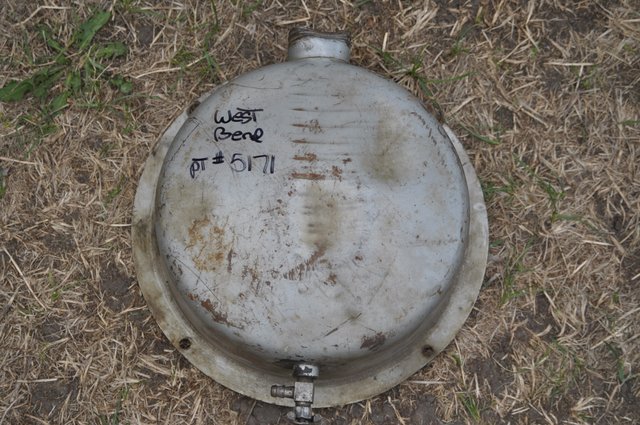 Al Klusman brought along a pair of fuel tank from the early 60's. Top tank is Palmini floor model for endurance events and the bottom tank is a rare West Bend seat back production tank.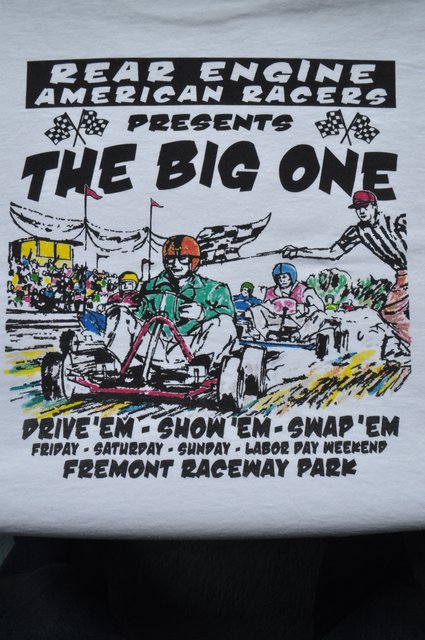 This years event shirt, a color rendition of the free event poster all the entrants were given.
Dale Krashenko in his W-B powered Dart Kart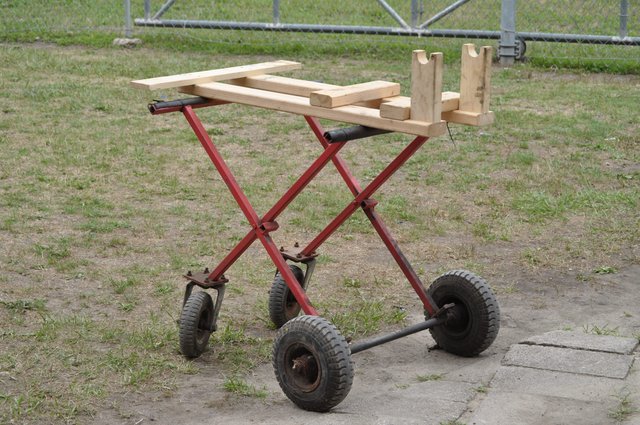 If it works, why not ?
More to come.... R.E.A.R.