Its been quite a while since I ran a McCulloch engine, been running mostly small Benders and my Clinton for the past few years so I figured I would mix things up alitlle and put a Mc-91 together. Now don't get me wrong, I love my little Bender and Clinton and they will be coming to the sprint track with me but I just want to get back into my Mc's alittle since I am going back to running Mc's at select enduro events this coming season.
For this build I chose the Mc-91series engine because they are a very popular engine that run well, are easy to tune and maintain and they have some good performance to boot plus any needed parts are fairly easy to come by and I have a nice block on the shelf. I also chose the Mc-91 because over the years I have accumulated a nice selection of bolt on hot-rod goodies and I figured what the hell, I might as well make use of of them.
No fancy porting was done to the block, just a little clean up here and there. I'm looking for a nice reliable good running engine so no need to get wild with porting plus I will be running a box muffler and a Horstman Rev-Grip clutch so good torque is imperative and the stock ports are pretty good right from the factory.
Fresh crank bearings, seals, and rod needles, heads torqued, timing set and now its time to bolt on them 'goodies'.
Going to go with a little different configuration with this one compared to a stock McCulloch. I've chosen to go with a GEM bottom stuffer manifold with a West Bend v-reed cage running a Tilloston HL-250 carb sporting a GEM air filter cup pumping a Alky-Klotz mix. Of course with this set-up I had to add a GEM block off top plate where the stock carb-manifold went. Got a GEM throttle bracket on the carb also to hook up the throttle linkage.
Will be exhausting the gases out with a early style GEM box muffler and bolting the engine onto a GEM side plate since I run unimounts.
Got to liking the Clinton red paint so much I shot the inner cover the same color plus I left the flywheel screen on the black wrinkled side cover since I will be nut starting this one with a clutch nut provided by my pal Don Axe.
There you have it, a good looking motor that should be very reliable and just the ticket for some sideways sliding fun with a whole bunch of GEM going on.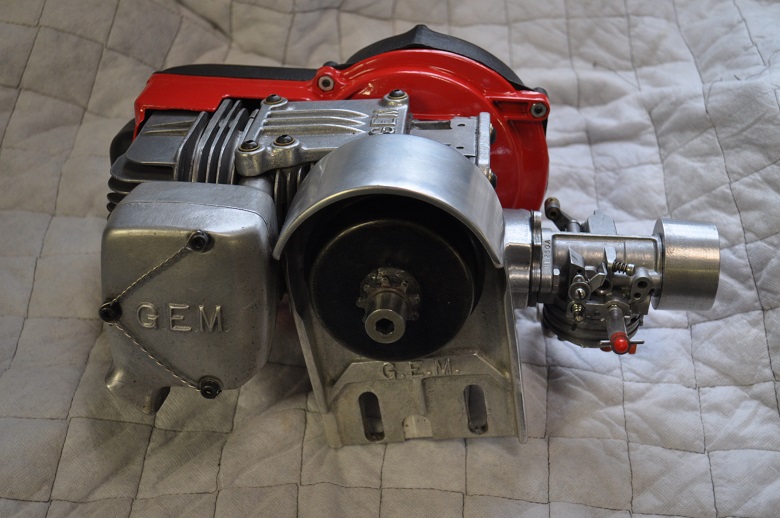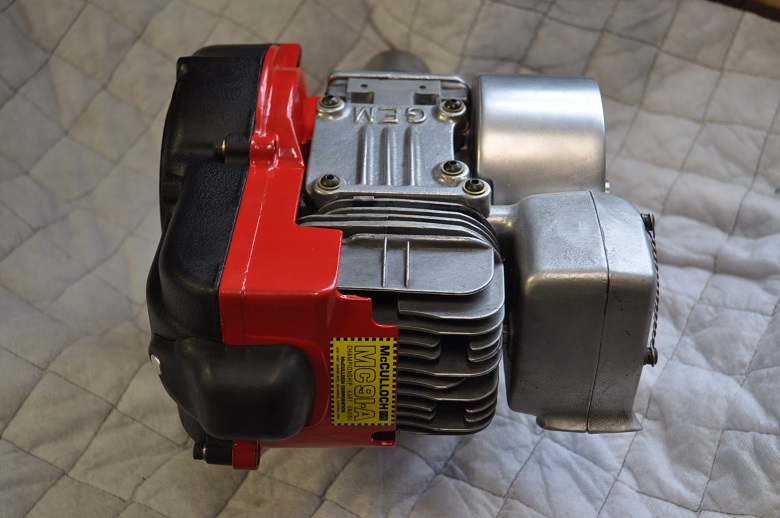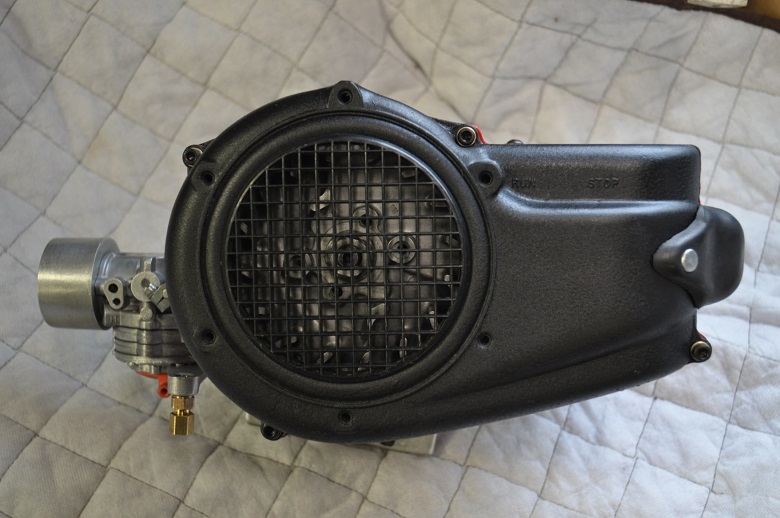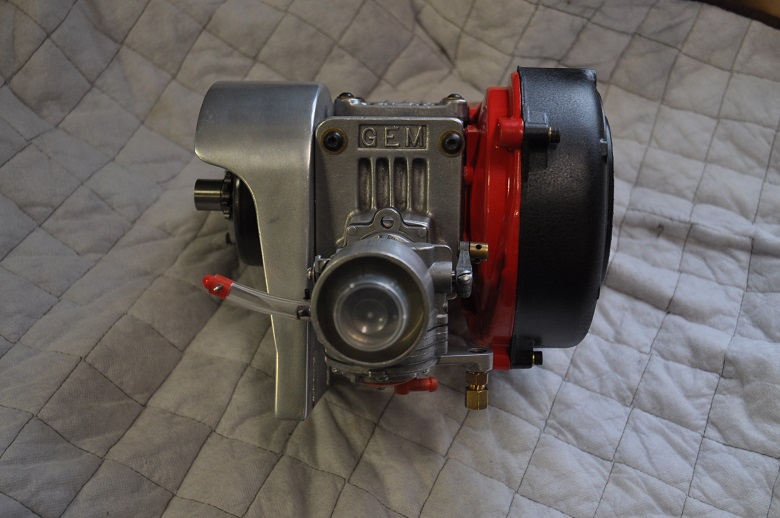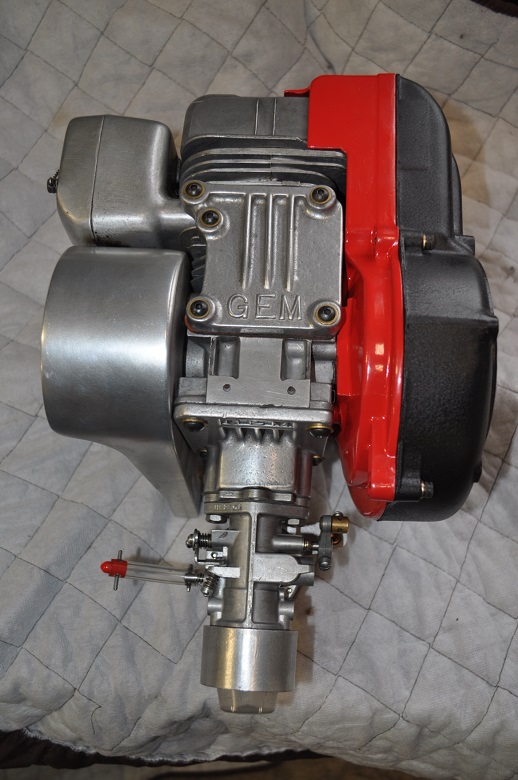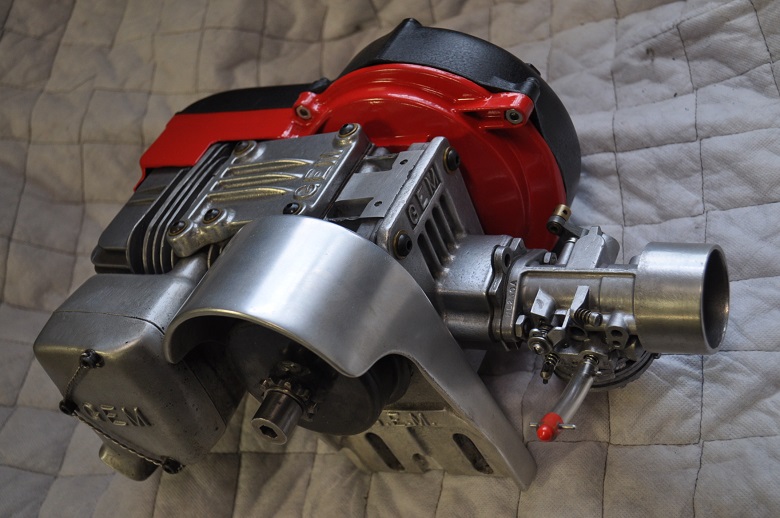 See you all at THE BIG ONE.
R.E.A.R.