So I'm putting together a McCulloch 91 for the first time in about 5 years and I had to go digging thru the shop looking for all my related tools, gaskets, bearings, seals, etc. and what I found besides a cluster of pieces everywhere was a old receipt along with some other paperwork that must of come in a buy-out from probably over 20 years ago.
The receipt was from McCulloch Distributors or 'Mac Obsolete' as many called them and there was a item listed that I never heard of on the receipt. The item was a 'Jace' valve. At first I wasn't sure what it might be, maybe a saw part but then I found a description sheet in with some other paper work.
Seems that this 'Jace' valve as McCulloch called it operates similar to what we refer to as a 'Duckbill', or as McCulloch calls it out in the ipls, a check valve, one way valve. Not sure what the actual shape or configuration of this valve is however since I never seen actually seen one.
So the moral of the story is, you can learn something new everyday and I need to go through and sort through all my motor parts and pieces and get things better organized.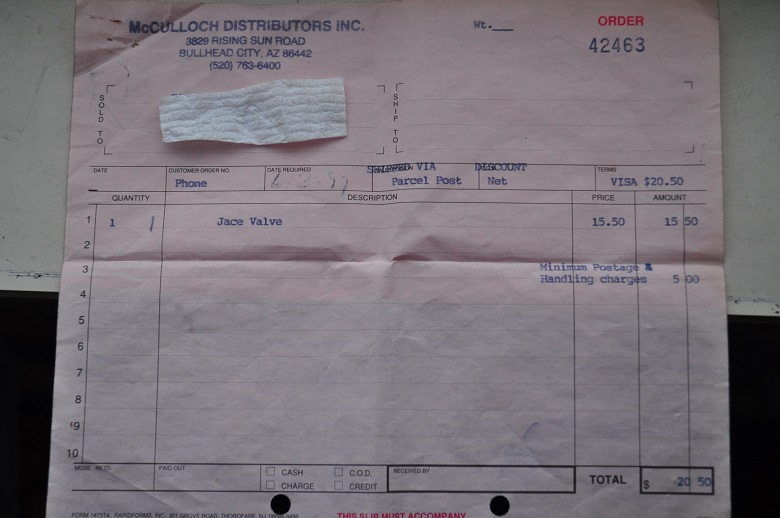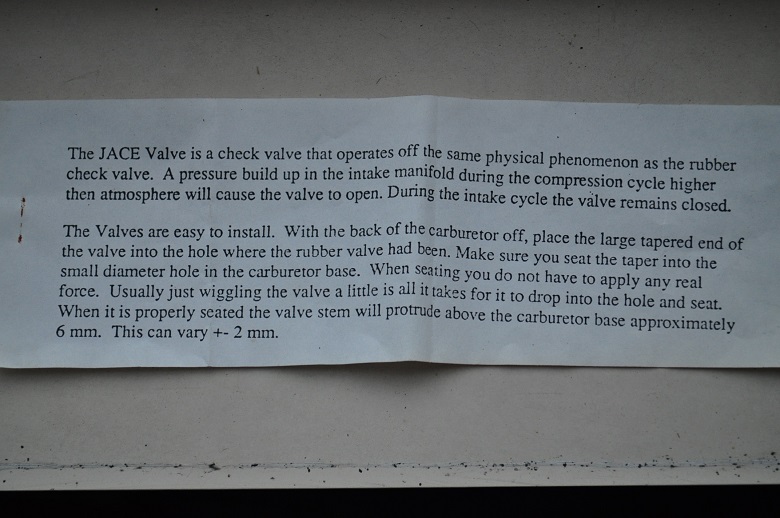 Merry Christmas....R.E.A.R.