Once again we are honored to have the 2019 running of THE BIG ONE on the pages of the October issue of Vroom Magazine thanks to the hard working efforts of Ireland's Mr. Frank Weir.
Through Frank's willingness to take his personal time and expense together with his burning passion for the early machines that formed the beginnings of 'Karting' we have been able to enjoy the huge benefit of not only Frank's reporting skills but also his knowledge of kartings days gone by combined with his warm hearted personal friendship.
Thank you so much Frank for helping us to spread America's karting history in a international publication of Vroom's caliper once again. We could not have done it with out you.
We would also like to Thank everyone who attended this years running of T.B.O. Your efforts and dedication are deeply appreciated by all.
If you would like to subscribe to Vroom here's a link to their fine magazine.
http://www.vroomkart.com/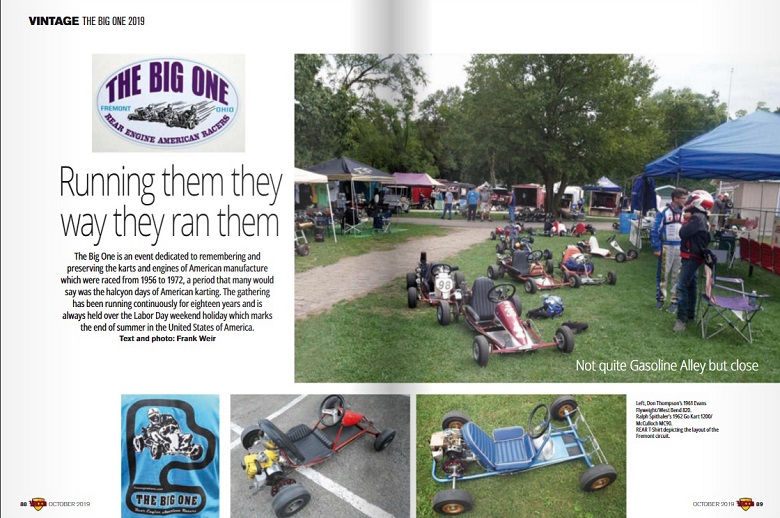 R.E.A.R.