The 2019 edition of THE BIG ONE much like previous years has again brought us some extremely high quality and unique karts from back in the glory days of karting so as in years past the selecting of this years winners of a coveted 'Biggie' for the top 4 machines was a extremely difficult task. After all the judges turned in there score cards their choices were unanimous and this years winners are some of the finest examples of America's karting past to ever hit the track.
We would like to make a 'honorable mention' of the fine machines that Don Thompson of Lindenhurst Illonois and Rick Brown of Fort Wayne Indiana had in attendance. Don brought a 62 Blackhawk Chief and a 61 Evans 'flyweight both WB 580 powered and Rick had a stellar Mc 101 powered 1967 Rupp Chaparrel.
The 2019 Fantastic FOUR are in no particular order are the following Gentlemen.
Dick Teal of Huricon Wisconsin with a 1959 Clinton A400 powered Fox Go-Boy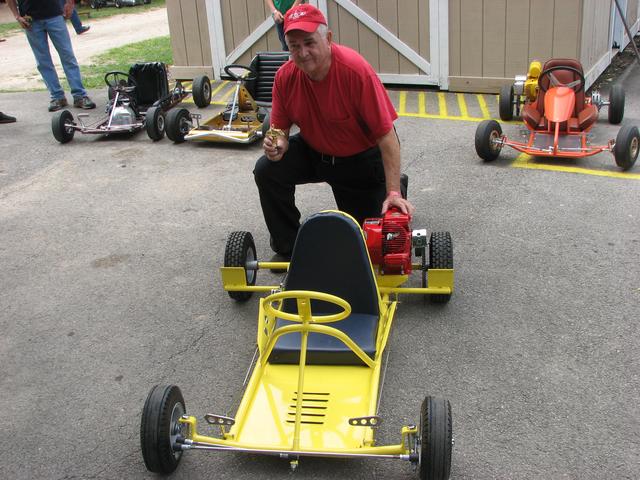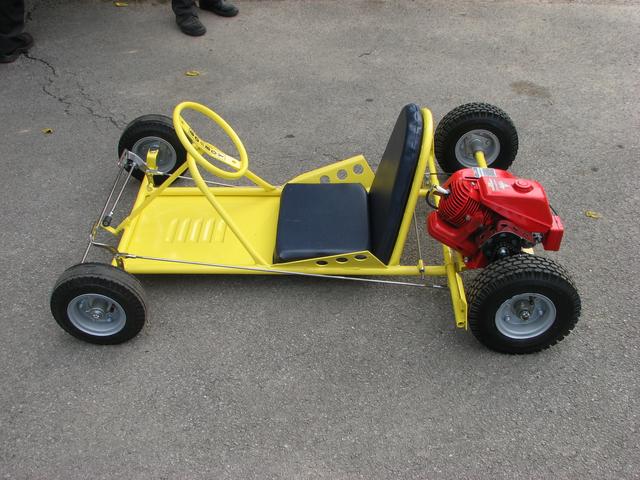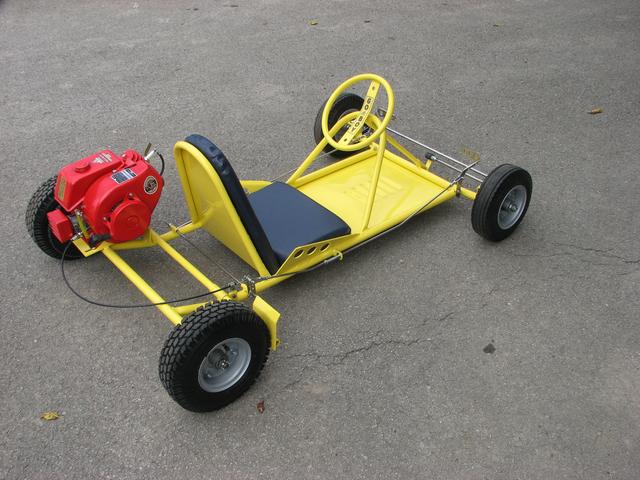 Jake Owen of Knoxville Tennessee with a 1961 WB 700 dual powered Rathman Exterminator.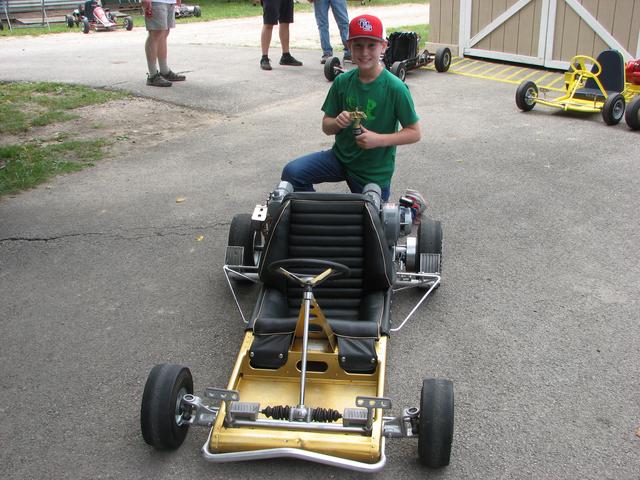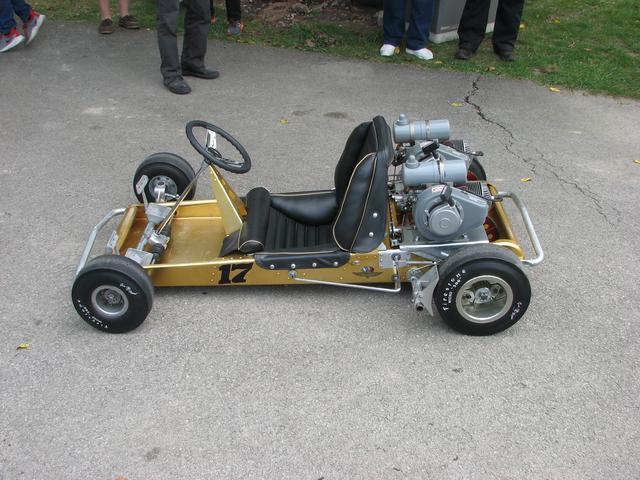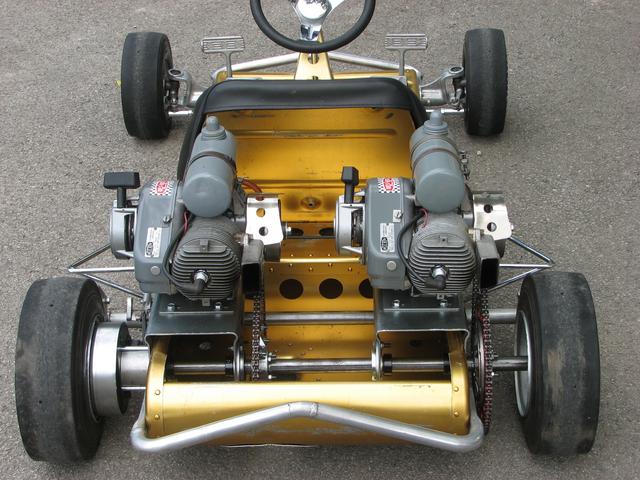 Rick Raetz of New Berlin Wisconsin with a 1961 King Kart with Power Products AH58 power.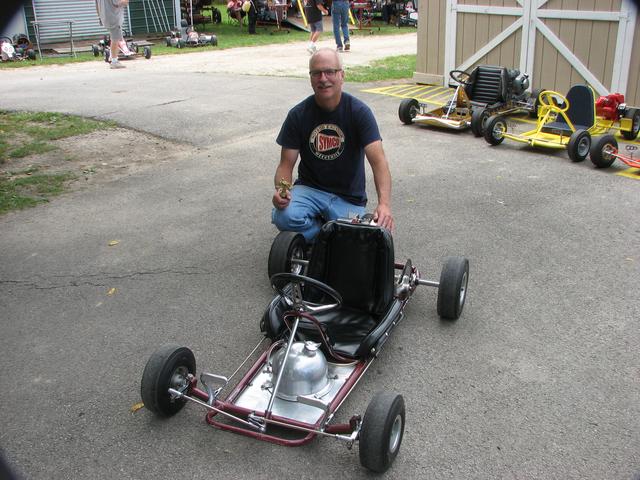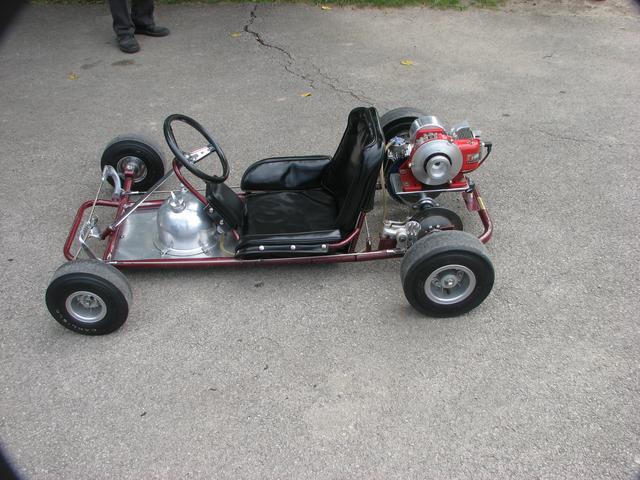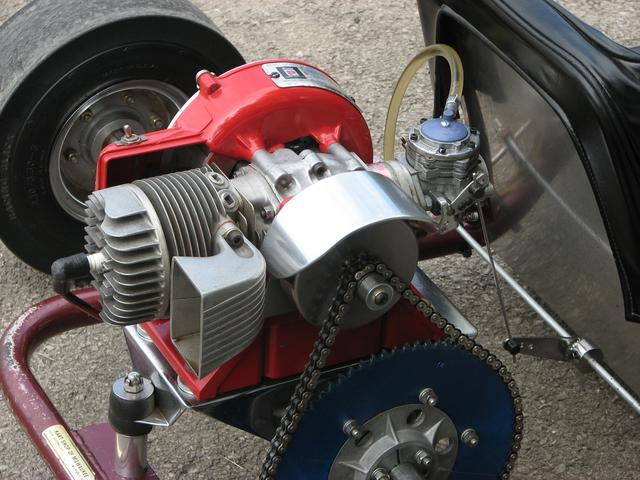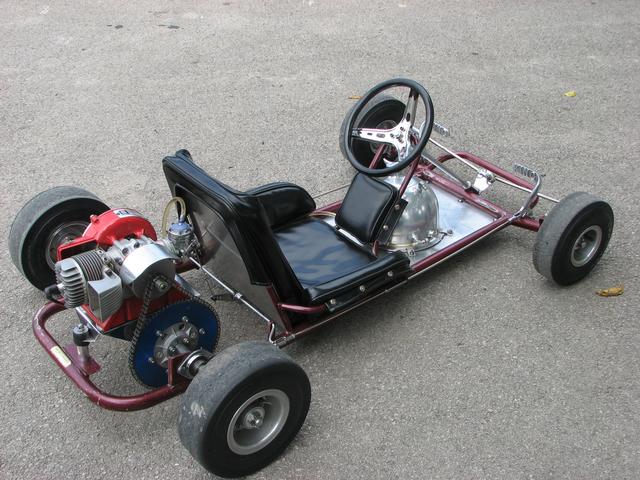 Chris Marchand of Mt. Vernon Ohio with a MC1 powered 1964 Lancer.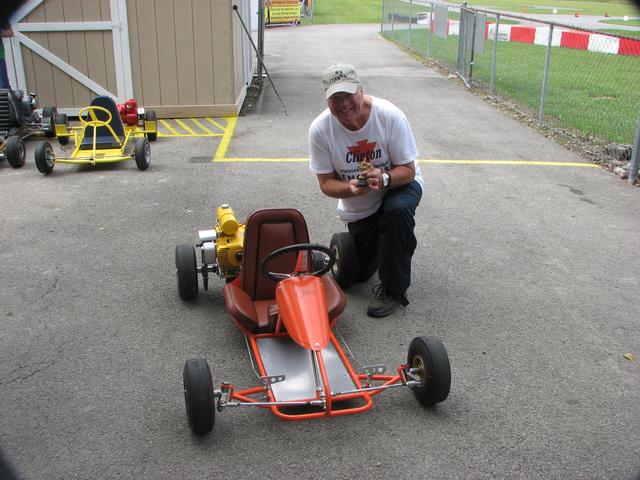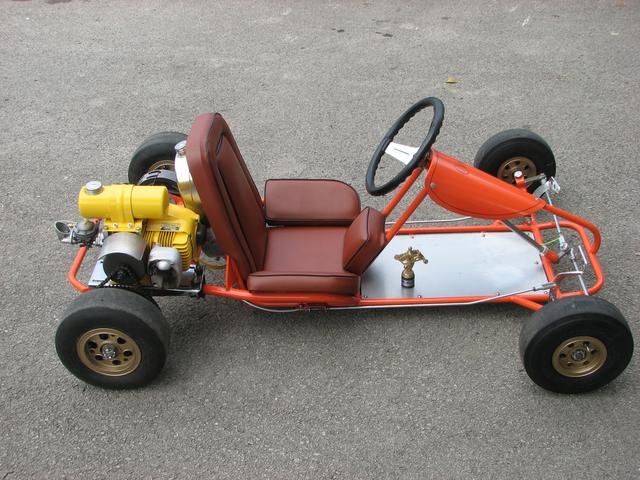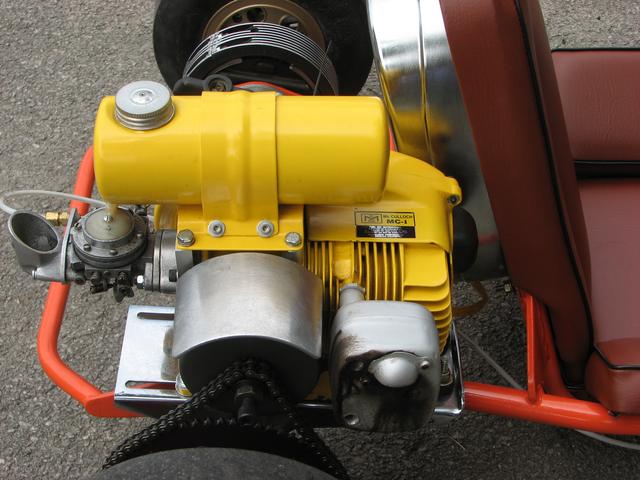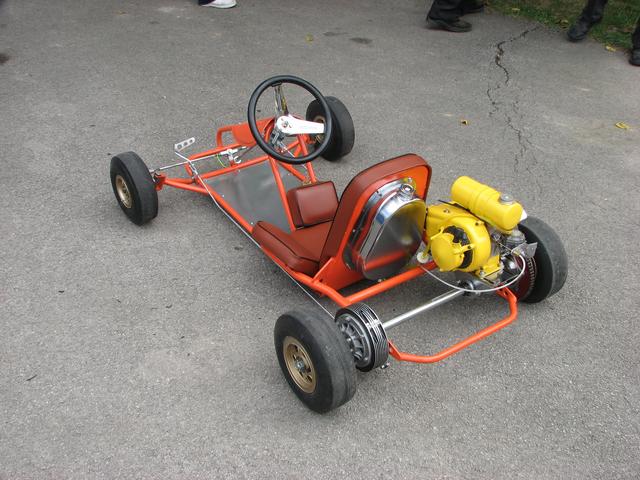 The 2019 'BIGGIE' award winners.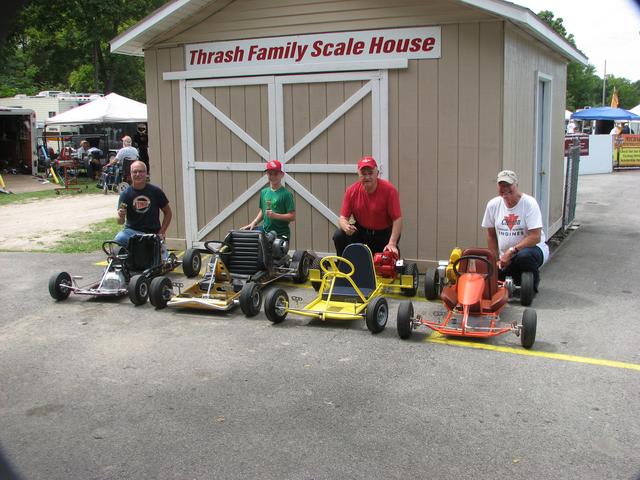 This year as in year's past we have also been very fortunate to have a individual step up and offer us a helping hand over the weekend with everything from making a raffle give-away donation to canopy set-up, etc. and we cannot be more thankful for their efforts to help lighten our work load and to help make the weekend run smoothly
This year we would like to recognize Pennsylvania's Betty Spithaler as the 2019 'Achievement Award' winner
Betty has been coming to THE BIG ONE with her husband Ralph for many years and has been a force behind many of our raffles and this year she again stepped and played a huge role in the The Max-Torque Meal on Friday afternoon. Thanks for everything you do Betty, not only for us at REAR but for your fellow enthusiasts and the hobby of Historical Karting and we are honored to present you a 'BIGGIE' for your continual support and help.
R.E.A.R.