If you are looking for a good paint for engines and you don't have the equipment or knowledge for automobile paint you may want to give Seymour MRO 4in 1 spray paint a try.
Seymour invented spray paint and their MRO 4in1 paint is a high solid paint so that means it has super good coverage and as a added plus the mfg. claims it is gasoline and chemical resistant along with industrial strength.
Found a can on Ebay and although a bit pricey you get a very large can and with the high solid content you need very little to get a nice finish which means a lot of painting for the buck. One draw back however is that colors seem to be a bit limited.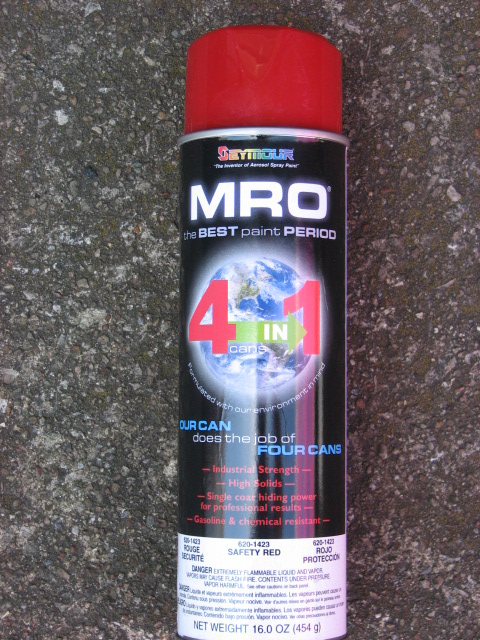 R.E.A.R.