If you read the Colossal Clinton thread on Terry Sullivan's big inch Clinton motor you know that I made mention of a Clinton E65 I acquired form Terry Sullivan and John McCorvey a.k.a. 'The Putt-Nik Dude. Well now its time to get the motor bolted up and fired up.
Since all of my karts have Rupp Uni-Mounts and I'm pretty sure no one ever cast a mounting plate for a Clinton to Dart Uni-Mount set-up I had to make up a steel side plate like those used to mount Mc and W-B engines. Since the Clinton engine is wider then the other engines a offset side plate with a chain guard was in order so the engine would clear the seat back tank. Basically I needed to move the engine rearward on the sideplate for the clearance I needed. Simple enough job, get a piece of 3/16 steel, Scribe out the plate with the needed crank centerline offset, cutout the plate, drill some holes, cut some slots. The G.E.M. chain guard I used had slots in it already so it was a simple bolt up.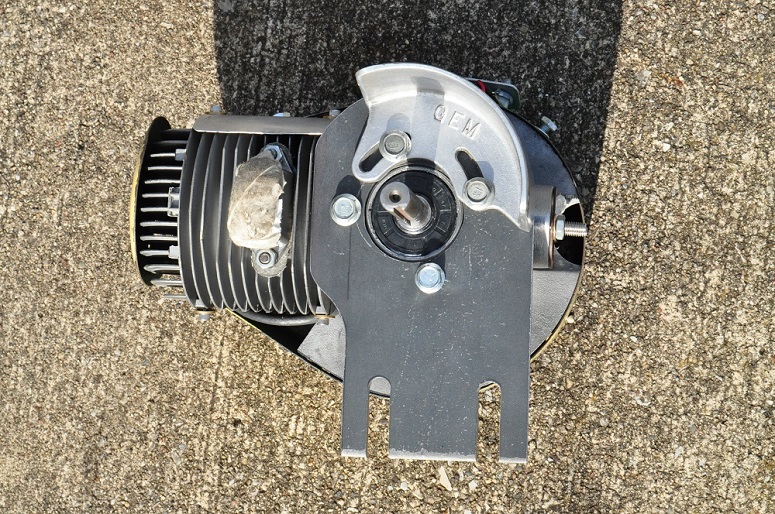 Next up, a custom built lightweight clutch that anyone can build at home so stay tuned.
R.E.A.R.