The 2018 edition of THE BIG ONE much like previous years has again brought us some extremely high quality and unique karts from back in the glory days of karting so as in years past the selecting of this years winners of a coveted 'Biggie' for the top 4 machines was a extremely difficult task. After all the judges turned in there score cards their choices were unanimous and this years winners are some of the finest examples of America's karting past to ever hit the track.
We would also like to make a 'honorable mention' to Rick Brown and Kyle Moody from Indiana, and Dick Teal from Wisconsin. Rick brought a 68 Rupp Chapparel, Kyle brought a 61 SAE and Dick brought along his impeccable fleet of Fox carts that could win any show any where.
The 2018 Fantastic FOUR are in no particular order
John McCorvey from Lilburn Georgia with a 1959 Clinton powered David Bradley Racer.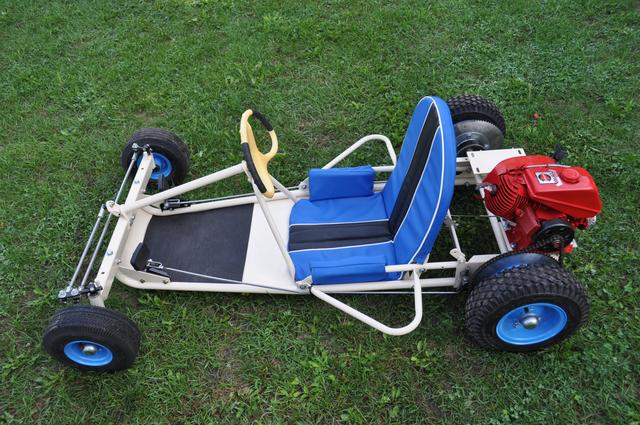 Bob Watkins from Flushing Michigan with a West Bend powered Lin Yellow Jacket.
Ted Tine from Chester Connecticut with a 1967 Margay New Breed.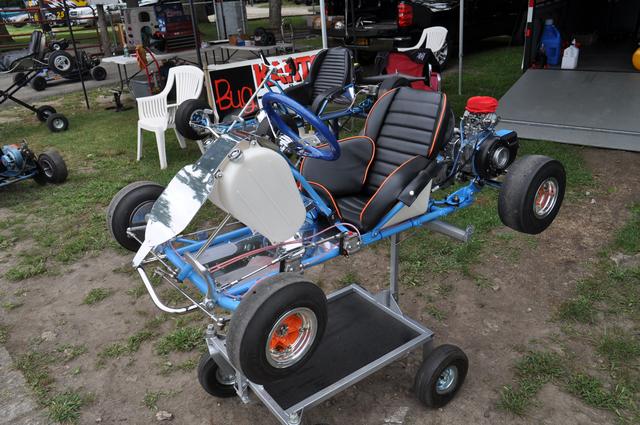 Kyle Moody from Lebanon Indiana with a Mc powered 61 Evans.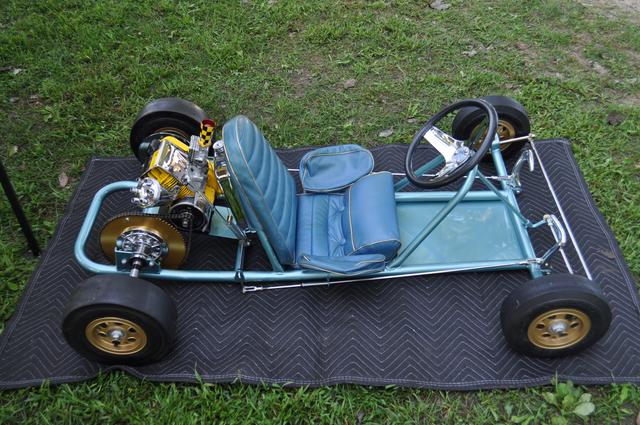 We are proud to honor and congratulate this years winners of The Fantastic Four for taking all the time and effort to track down and reserect these early karts and to help preserve these important pieces of karting history. Job well done, and Thank you Gentlemen, your machines are this years best of the best.
***********************************************************************************************************************************************************
This year as in year's past we have also been very fortunate to have a individual step up and offer us a helping hand over the weekend with everything from making a raffle give-away donation to canopy set-up, etc. and we cannot be more thankful for their efforts to help lighten our work load and to help make the weekend run smoothly
This year we would like to recognize Vermillion Ohio's Herb Dickel Jr. as the 2018 'Achievement Award' winner
Herb Jr. has been attending THE BIG ONE since close to day day one and every year Jr. has made a generous donation to the daily raffles and we would like to offer our Thanks for everything you do Herb , not only for us at REAR but for your fellow enthusiasts and the hobby of Historical Karting and we are honored to present you a 'BIGGIE' for your continual support and help.
R.E.A.R.