Ran into a friend named Glen recently and he told me about a kart he built and raced back in 1960 which he still had. He went on to explain that he was a newly married low buck guy back in the day but he was bound and determined to race so the only way he was going to get on the track was to build his own kart.
Having a father in law that worked over at Goodyear in Akron Ohio at the aerospace division was huge help in the project because he was able to source some oval tubing for the main side rails and some left over airplane wheels for the rear wheels. The remainder of the tubing was from Shelby tubing in Shelby Ohio from there cut-off department along with the surplus solid stainless bar that was used for the steering shaft, petals, and the rear axle.
With pretty much all the raw materials together it was time to gas weld the chassis together and then locate a steering wheel. Well as luck would have it, Glen gets a call from his father who tells him that a Piper-Cub airplane crashed out in a apple orchard behind their house so the next time over his fathers house Glen went out into the orchard and found the destroyed remains of a airplane laying on the ground with the perfect steering wheel for his project kart so with a few quick turns of a wrench the steering went from flying in the sky to its next life, flying on the ground.
Glen went on to power the kart with a Mc10 and it was raced successfully at tracks in Barberton and Painesville Ohio.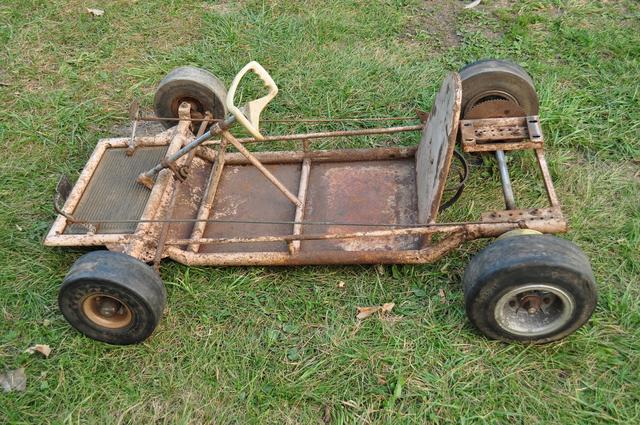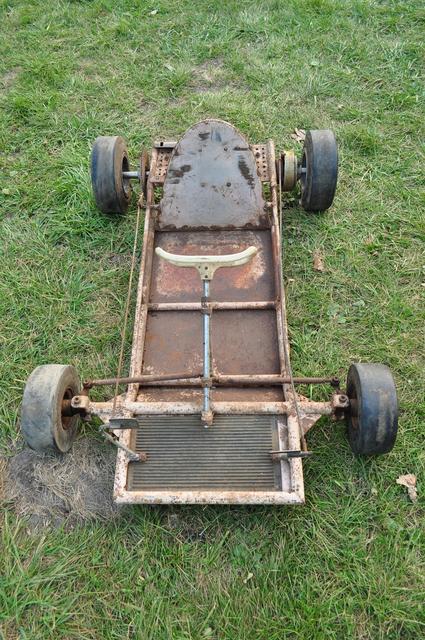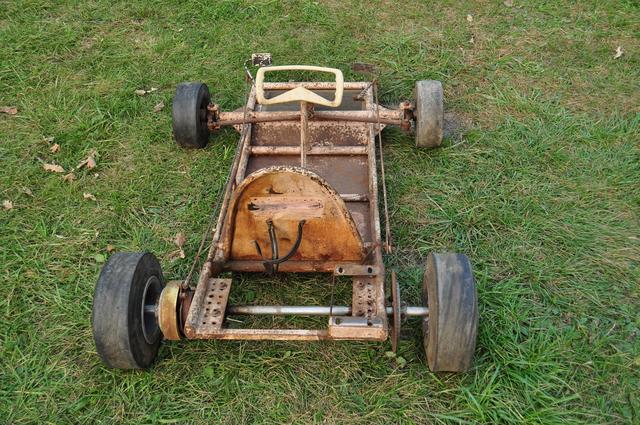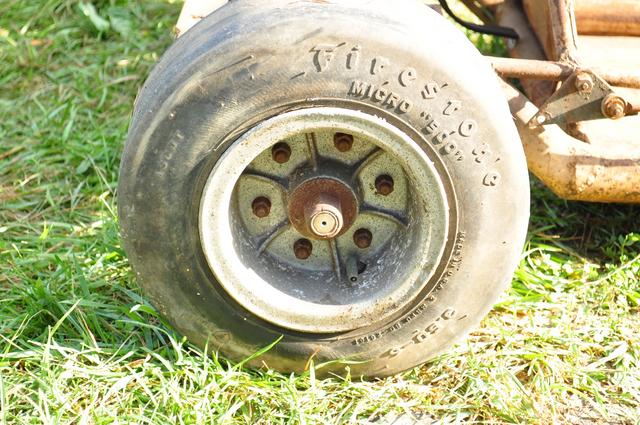 Note the 'lightening holes' that every racer must have to save weight. The kart still weights a ton.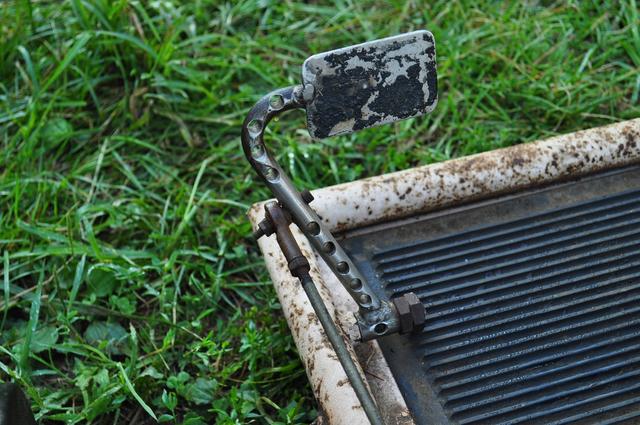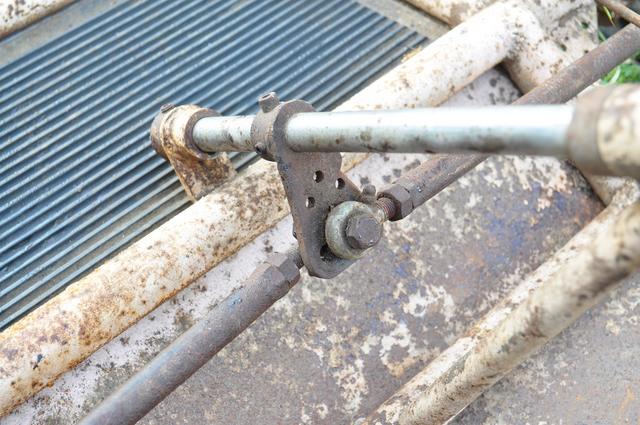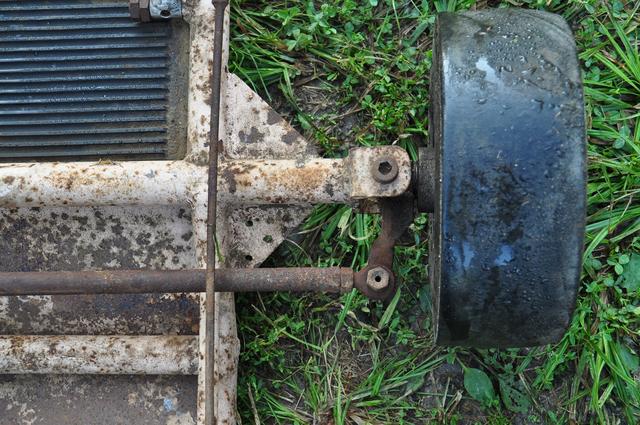 Karting....Made in America.
R.E.A.R.